As of 2016-17 - We no longer have a Board-Wide License.
NEW !
SWLSB Board-Wide License of MediaSmarts (RENEWED for 2014-15)

Available in English & French
For Teachers and Students in Elementary & High School
---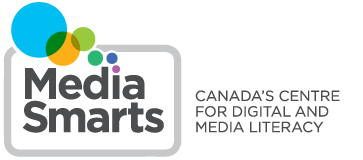 Teachers can get the Student & Teacher Passwords on the School Board portal
---
An interactive online tutorial for Internet literacy (Grades 4-8)
Includes a Teacher's Guide with detailed instructions, backgrounders, and classroom activities and handouts.
MyFace


A social networking site that challenges students to create an engaging profile while protecting their privacy.

Co-Co's Choco Match


A simulated advergame that teaches the "tricks of the trade" that online advertisers use to reach young consumers.

Study Space


A research assignment that teaches authentication skills through a mock search engine and by having students judge the reliability of three different Web sites.

Web Café


A general introduction to safe and wise Web surfing that shows students how to judge what is behind a link, e-mail, banner ad or search result before clicking on it.

Instant Pigeon


An instant messaging program in which students engage in four conversations, allowing them to make ethical choices about how to reply to their online "buddies" and how to deal with issues such as uploading photos and videos, stranger contact and cyberbullying.
---
A digital literacy tutorial for secondary students aims to teach students essential digital literacy skills
through simulating their favourite online experiences.
Chapter 1: Authenticating Online Information focuses on research and authenticating online information and addresses a number of issues, including online hate, online scams, and reliability of online content and user-created encyclopedias.
Chapter 2: Managing Your Reputation and Privacy Online focuses on the challenges students encounter in managing their privacy and reputations online, including privacy and social networking sites, reputation management, privacy settings, photo tagging and privacy policies.
Chapter 3: Dealing with Online Relationships focuses on managing online relationships, including recognizing risky online behaviour in peers, excessive Internet use or gaming, online gambling, sexting, online sexual exploitation, dealing with hateful comments by friends, and responsibility towards peers.
Chapter 4: Acting Ethically Online focuses on questions of online ethics including intellectual property issues, plagiarism, and cyberbullying.
---
Adults need to keep ahead of kids on prevailing Internet issues...

MediaSmarts offers a series of workshops for use by teachers and librarians.
Cyberbullying -1 hr

Fact or Folly -1hr

Growing with the Net (Ages 4-12) -1hr

Growing with the Net: The teen years (Ages 13-17) -1hr

Kids for Sale -1hr

Safe Passage -1hr
---